Canada Day celebrations go virtual in 2020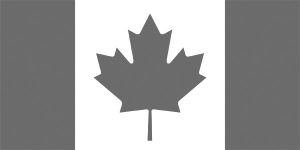 Canada Day celebrations will go virtual this year.
"Things are a little bit different due to the COVID-19 situation," said Lauren Billey, events coordinator for the Town of Claresholm.
Although the province is in the process of its re-launch strategy, the Alberta Health Services guidelines still prevent large public gatherings.
"We have to do events a little bit different," Billey said, which means it will be done virtually.
Everything will be based on the Facebook page, "Virtual Canada Day in Claresholm". https://www.facebook.com/events/2764964223732186/
At 11 a.m. on Canada Day, local music teacher Michelle DeDominicis and her students compiled a video of "O Canada" that will play.
There will also be a live video of the Claresholm Branch No. 41 colour guard raising the flag in Centennial Park, and everyone is encouraged to watch it on Facebook.
Starting at 11:30 a.m. there will be a live half-hour magic show streamed by magician Christopher Cool.
Billey is also encouraging everyone to visit the 10 selfie spots around town, indicated by signs, take selfie photos at them and post them to the Facebook page with the hashtag #claresholm, to win prizes from local businesses.
There is also a photo scavenger hunt, and other contests to win prizes, with all details on the Facebook page.
An outdoor market at the Attic downtown will take place from 2 p.m. to 8 p.m., featuring local businesses.
Then at 6 p.m., local musician Cody Hall will be livestreaming a concert, followed by a virtual dance party from 7 p.m. to 9 p.m., all on the Facebook page.
There is also a Canada Day activity pack for people to enjoy, featuring information on Canada Day, a Canada Day board game, colouring sheets, a word search, and much more.
The booklet is available, free of charge, at the Claresholm Local Press, Claresholm and District Family and Community Support Services, the Town of Claresholm office, and the Attic.
Last month the Canada Day organizing committee in Granum announced they had cancelled celebrations for 2020.