Playschool benefits from new facility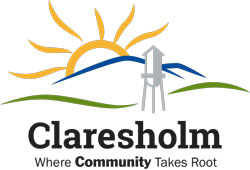 Multi-use buildings
By Rob Vogt Local Press Writer
The children at Learn-A-Lot Playschool would benefit in a variety of ways if they move from their current location in the basement of the town office building to a space in a proposed new community multi-use building adjacent to West Meadow Elementary School.
Last week staff and volunteers were busy getting the playschool ready for the new year. There are about 50 students this year, including a new afternoon class that has been opened up, coming to experience their first school setting. The current playschool was established 30 years ago and, aside from new flooring and paint, the space remains largely unchanged.
They have reclaimed two rooms for storage but beyond that, no structural changes have been made. There are many things the students, staff, and parents are excited about in a new space. There would be a wide open area to allow more movement so children can work on gross-motor skills. A new facility would provide a bright, new space that will be welcoming for parents and pre-schoolers.
There will be a learning environment conducive to the development of skills. The space would be wheelchair accessible to accommodate all learners. There would be up to date electrical and plumbing systems. The new facility would have a fresh, welcome, clean smell. The space would be located close to West Meadow Elementary School, the day care and after-school care, making it convenient for parents.
Being close to West Meadow Elementary School also means teachers and therapists can also visit the playschool with ease. The new space will be compatible with all fire and health codes. There will be an open concept with clear sight lines, noise abatement, and the ability to regulate heat.
Lauren Billey is a parent. She said there is a huge influx of children and families to the community, which has led to creating the new afternoon class. "That number is only going to rise," she said. She came from Dawson Creek, B.C. where she was on a waiting list for the numerous playschools in that community. Then she moved to Claresholm and visited the playschool, seeing it was in a basement. "It was quite worrisome to me," she said.
However, things changed when she met the staff. "I was pretty impressed," she said. Yet, she pointed out a lot of new families are coming to town. "We want to be able to cater to these families," she said, adding the first things families look are the day care and playschool. "Because we are progressing as a community, our facilities have to match that."
The fact is, the playschool has run out of space. More room is needed to have specialists such as a speech therapist come in. "We need a bigger space," said parent Leni Patterson. "The staff make it look really, really good," Billey said. She has been on the board for years and they have the same discussion.
"Every year we're thinking of ways to make this year work," she said. Moreover, the insurance rate has tripled for the playschool and the bathrooms are showing their age.
Amanda Toone, another parent, said playschool is a choice and right now it is a great program. "This is where every kid will come to preschool to start their education," she said.
However, that may be different if there is not a new space. "People are going to just wait until Grade 1 and put them (their children) in a day home," she said. With the plebiscite coming on Sept. 30 to vote on whether the town should borrow $2.8 million, some of which is earmarked for a playschool and day care, Billey pointed out one thing out about the concern it will raise taxes.
"We live in this community too," she said. "Our taxes go up too." She also noted by the town providing space for the playschool, it allows the playschool to keep its fees reasonable for all families. Toone pointed out the proposed new playschool space is not fancy.
It is a basic building that is insulated with good lighting and a good floor. The playschool and day care will be hosting open houses on Tuesday, Sept. 17 from 6 p.m. to 8 p.m. and Saturday, Sept. 21 from 10 a.m. to noon and everyone is invited to take a look for themselves. (Please see related story on page three)