New associate superintendents & senior administration restructuring announced
By Amanda Zimmer, Local Press Writer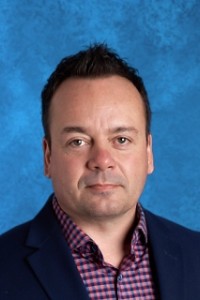 Livingstone Range School Division (LRSD) No. 68 Board of Trustees and Superintendent is pleased to announce that Chad Kuzyk and Richard Feller have been selected as Associate Superintendents with the Division.
"During their time with the Division, both Chad and Richard have been instrumental in our areas of growth and innovation," says Superintendent Darryl Seguin. "I am confident they will continue to lead our Division and promote the good work we are doing across the province, and well as the high integrity, character and strong positive culture within LRSD."
Board of Trustees Chair Brad Toone congratulates Chad and Richard on their new positions. " We look forward to working with and are grateful for your talents, passion, and dedication in our Division to better help staff and students."
These new roles are part of senior administration restructuring in the Division. Previously senior administration included six positions: Superintendent, Deputy Superintendent, Associate Superintendent, and three Directors; but will now include only four positions: Superintendent and 3 Associate Superintendents. The two new Associate Superintendent positions – which join the Associate Superintendent of Business Services – and removal of the Director positions are timed with Division office personnel changes.

Kuzyk holds a bachelor of science and education degree, a master's degree in Literacy Education and is currently working on his doctorate of educational leadership. He has 19 years of teaching experience as a teacher, and has worked as the Director of Learning and Innnovation with LRSD since 2015.
"I am honoured to have the opportunity to work in a new capacity to support
student learning in LRSD," says Kyzyk.
Feller holds a bachelor of science and education degree, and a master's degree in educational leadership. He has 20 years of teaching experience, and has worked as Direct of Learning Support Services with LRSD since 2017.
The new structure will allow the division to continue to provide leadership, vision, and support to our 14 schools and 13 colony schools, while working within an uncertain provincial government budget.