Meek named rugby league most valuable player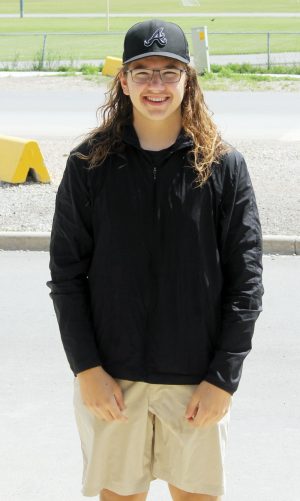 By Rob Vogt, Local Press Writer
It has been a stellar season for a local rugby player representing Claresholm on a team based in Fort Macleod.
Chad Meek, a Grade 11 student at Willow Creek Composite High School, playing for Southwest United, was named the Southern Alberta High School Rugby League most valuable player and a league all-star. Teammates Ethan Perry and Jackson Wright, both Grade 11 students from Claresholm as well, were named league all-stars, and Mike Billyard was rookie of the year.
Meek, who was also team captain, was named team most valuable player, and received a letter at the F.P. Walshe Blue and White Night in Fort Macleod. Perry, Wright, Billyard, and Josh Hall also received letters.
He said they team had a good season, losing only two games all season including tournaments.
Southwest United went undefeated in regular season league play then won the league post-season tournament, accomplishments not seen since 2002.
"It's pretty good for a small team made up of seven different towns," he said.
Unfortunately, the two games the team lost were big games.
One was the zone final against Winston Churchill of Lethbridge. However, because Lethbridge hosted provincials and Winston Churchill had an automatic berth, Southwest United qualified for provincials as the second representative from the region.
They made the most of that opportunity, advancing to the provincial final when they lost their second game of the season, the provincial championship to Bowness of Calgary.
Meek had an eventful year. Due to injuries to various players, he moved positions playing flanker and eighth man.
Through it all, he loves rugby.
"It's an always moving game," he said, adding the flow is continuous and the ball changes over a lot. "It's intense, it's fun."
His season is not quite over though.
This past weekend he travelled to Red Deer as part of Team South for the Alberta Regional Championship, made up of teams from Edmonton, Calgary, Central and South.
Coaches will then choose the provincial team from the players at the weekend competition.
"It's really just to get exposure to the Alberta coaches," Meek said.
If he makes the Alberta team, his season will extend into August. Otherwise, he picks up the ball again in March for his senior season.