M.D., Alberta Health Services agree to work on communication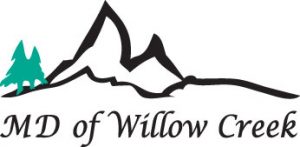 By Rob Vogt Local Press Writer
The council of the Municipal District of Willow Creek and Alberta Health Services Emergency Medical Services have agreed to work on communication between the two organizations. Randy Bryksa, associate executive director, clinical operations, Calgary Zone; Curtis Swanson, director, clinical operations, Calgary Zone; and Alfred Klein, director, southern communications centre, all of Alberta Health Services, appeared as a delegation at the Oct. 16 meeting of the council of the Municipal District of Willow Creek. They came to discuss dispatching and resource management.
Reeve Maryanne Sandberg began by describing a situation where she had to transport a family member to hospital in Lethbridge for a procedure only to discover they could not do the procedure. She wondered if it had been an ambulance doing the transfer, how much would that cost the system Bryksa responded an extra ambulance for transfers has been stationed in High River and is being utilized extensively.
Sandberg also noted the Claresholm and District Transportation Society used to do a lot of transfers but that changed. The society learned funds would come out of the nursing budget, so the hospital uses an ambulance instead for transfers. Bryksa said the transportation budget should be with EMS, and planned to have a discussion with his counterpart at the hospital.
"I'll follow up with that," he said. He also noted there are a lot of non-ambulance resources that may be utilized. "That's where it can benefit us globally," Bryksa said.
Klein added ambulances do non-emergency transports, but EMS does not have arbitrary borders so resources can be moved around. Swanson then gave a presentation on EMS. He said the goals were sharing information about EMS; addressing concerns from community stakeholders; and looking for opportunities for improvement.
Swanson said Alberta Health Services EMS recognizes that Alberta's zones, regions and communities have unique requirements. A "one size fits all" approach will not work; a provincial EMS system can and will provide a high standard of service delivery, that responds to patient needs while considering local circumstances; and Alberta Health Services will engage zones, health advisory councils and communities to ensure diversification and local needs are considered in providing service and planning future strategies.
To read more,  subscribe!