Premier invited to launch of immigration pilot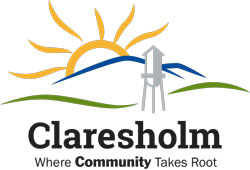 Economic development
By Rob Vogt Local Press Writer
An invitation has been extended to Jason Kenney, premier of Alberta, to come to Claresholm for a town-hall meeting focusing on the immigration pilot project Claresholm will be participating in. At its Aug. 12 meeting, council reviewed a report from Brady Schnell, the town's economic development officer, outlining the proposal. The report stated the Economic Development Committee has been selected as one of 11 participants in the Rural and Northern Immigration Pilot Program.
Claresholm is the only community in Alberta, and the smallest by a margin of 30,000 people. The response to the program has been tremendous, with a variety of local and national media, immigration consultants, investment managers, and 200 potential newcomers contacting the town using every means available.
As of now, eight different service groups have been included in planning. Phone calls and in-person inquiries are handled by the economic development officer as they arrive, including potential newcomers, immigration consultants, investment representatives, and local service groups. Schnell has been in conversations with Roger Reid, MLA for Livingstone-Macleod, John Barlow, MP for Foothills, and the Alberta ministry of immigration and labour, finding provincial support that may improve the likelihood of success for Claresholm.
In July, at the suggestion of the economic development officer, Reid agreed to submit a meeting request and invite Premier Jason Kenney to come to Claresholm for a town hall. If successful, the event will focus on the Rural and Northern Immigration Pilot Program, as well as the provincial government's immigrant nominee program and the Fair Registration Practices Act.
The idea was well received and Reid has submitted a request. Currently dates in November of 2019 are being considered. If the premier accepts, there will be a private dinner available to council and some community representatives, followed by a town hall to officially announce the Rural and Northern Immigration Pilot Program and provide information to the community.