Council cancels multi-use community building project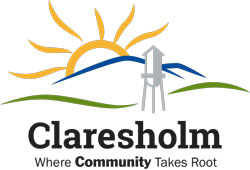 By Rob Vogt, Local Press Writer
Claresholm town council has cancelled a project that would have seen the former Claresholm Elementary School building renovated and converted into a new town hall and community multi-use building.
Mayor Doug MacPherson issued a statement May 14, a day after town council met had an in-camera discussion, and decided to cancel the contract.
The statement reads town council has been working with an architectural firm, a project manager, and the contracted engineering firm to complete construction drawings on the multi-use community building.
At that time a third-party cost consultant was also contracted to ensure projected budgets were met.
Upon investigation of these partial drawings and with building code changes and compliance concerns, the cost consultants assessed the project as over the current approved budget.
As a result council immediately put the project on hold until further due diligence could be done.
The engineers and committee have looked at all possible cost-saving measures.
However, with the increased budget and code requirements to bring this building into full compliance, it has been deemed not viable within the approved budget.
Council has therefore cancelled the current renovation project.
Council understands this is a difficult decision and has completed extensive investigation to come to this conclusion.
Council is still committed to moving forward with new/updated facilities. However, at this time no decisions have been made.