Two elected in municipal council byelection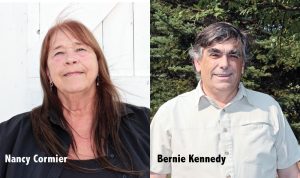 By Rob Vogt, Local Press Writer
The results are in after a byelection in the Town of Granum to fill two vacancies on town council.
The byelection was held on Aug. 20 and the results were:
Nancy Cormier, 94 votes, elected;
Bernie Kennedy, 76 votes, elected;
Crystal Wilde, 49 votes.
The vacancies were created by the resignations of Barin Beresford and Kennedy.
The other members of council are Helen Kehoe, who is also mayor; Duncan McLean; and Arlette Heck.
The next meeting of council was scheduled for Sept. 11.