Town hires project manager to oversee multi-use building project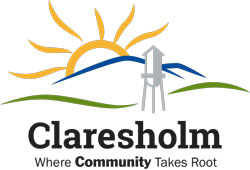 By Rob Vogt, Local Press Writer
Claresholm town council has hired a project engineer to oversee the renovation of the former Claresholm Elementary School building into a community multi-use building.
At its Aug. 13 meeting, council heard a report from Marian Carlson, the town's chief administrative officer, about the project.
She said the ad hoc committee looking at the project met in July and August and looked at hiring a project manager.
Mike Mahaffy has overseen many school modernizations and most recently oversaw the renovation of the former G.R. Davis School building in Fort Macleod into a school division central office and town office shared facility.
It was noted in a written report to council he has the experience on this type of project and, because he will be able to be on site much more often than the engineers, it will save money.
However, this decision also required a change in the scope of the project by the architects in the amount of $287,000, which has already been budgeted for.
It was also noted a third-party cost analysis will be completed throughout the project from another firm to ensure budget compliance throughout the project and allow for discussion regarding any concerns as early as possible throughout the project.
This process worked well in the Fort Macleod office renovation, as issues were addressed early in the process so decisions regarding budget could be made to ensure they did not go over budget.
Council then agreed to enter into a contract with Mike Mahaffy Consulting for project management for the multi-use community building project on a per diem basis, and to accept the scope change proposal from BRZ Partnership Architecture Incorporated for the continuation of the multi-use community building renovation project in the amount of $287,000.