Junior Royals win championship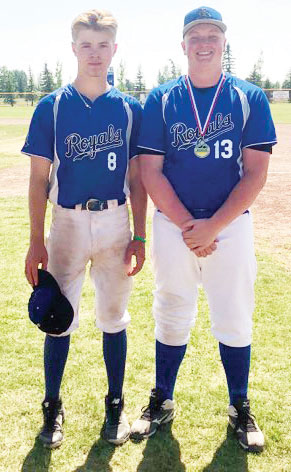 By Rob Vogt, Local Press Writer
The Fort Macleod Junior Royals, which includes a strong contingent from Claresholm, won their fourth straight provincial championship this past weekend.
The Royals won the 2018 Baseball Alberta Midget AA provincial gold medal on Sunday, July 29, at West Wind Stadium in Fort Macleod.
Local players on the team are Sean Burns and Terril Orsten.
The team is made up of  players from towns across Southern Alberta including Claresholm.
The Royals won the final by defeating the Fort Saskatchewan Red Sox 9-1.
This is Burns' fourth provincial gold medal in a row, and Orsten's second.