Council budgets $13,000 more for legal fees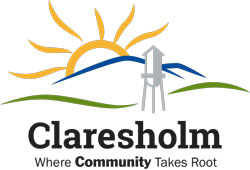 Town matters
By Rob Vogt, Local Press Writer
Claresholm town council has agreed to increase the amount budgeted for legal fees by $13,000 to a total of $25,000 this year.
At its July 16 meeting, council reviewed a report from administration outlining the situation.
The  report stated the Town of Claresholm's 2018 legal expense budget was set at $12,000 based on an average of the last several years. In 2015 it was $9,700; in 2016 it was $6,200; and in 2017 it was $15,900.
Due to various legal matters arising in 2018 to date the town is already over budget as at the end of June.
Current expended costs are $14,091 compared to the budget of $12,000.
The majority of the expenditures include the cost of defence on the human rights complaint in the amount of $7,092.63 to date, as well as the legal costs to pursue and enforce orders on unsightly properties in the amount of $6,345.60.
There are still a number of outstanding unsightly properties administration is working on compliance with and in order for the town to continue to receive legal counsel and support the issuance and enforcement of orders on unsightly properties as well as continue to respond and deal with other legal matters that are ongoing, administration recommended the approval of an additional $13,000, for a $25,000 total budget, for legal expenses.
Council then unanimously approved increasing the legal expense budget.