Convenience store robbed; Lethbridge man charged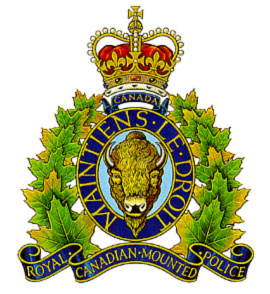 By Rob Vogt, Local Press Writer
Local RCMP have laid several charges against a Lethbridge man in connection to a late night robbery of the Mac's Store in Claresholm.
On May 1 at 1:10 a.m., Claresholm RCMP were dispatched to a robbery at the Mac's Convenience Store in Claresholm.
The attendant was approached by a masked male who demanded the keys to his vehicle parked outside.
The suspect is alleged to have threatened to shoot the attendant and a customer who was in the store.
The keys were given to the suspect and he then locked the victims in the store bathroom before departing in the stolen car.
No weapon was produced and the victims were not injured.
RCMP members from Fort Macleod and Claresholm located the vehicle travelling southbound on Highway 2 at a high rate of speed north of Fort Macleod.
The vehicle was stopped and the driver, who was the lone occupant of the vehicle. was arrested without incident.
Darren Daniel Ethier, 27, of Lethbridge, has been charged with eight criminal code offences:
• Robbery with threats of violence;
• Theft of a motor vehicle;
• Possession of stolen property over $5,000;
• Uttering threats to cause bodily harm;
• Two counts of forcible confinement;
• Failing to stop/report a collision;
• Refusal of a roadside screening device.
Ethier appeared before a justice of the peace and was released from custody to appear May 30 at 10 a.m. in Fort Macleod Provincial Court.