Board to explore recording, livestreaming meetings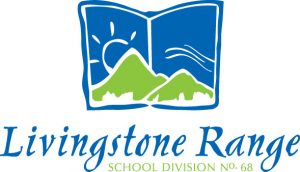 School division
By Rob Vogt, Local Press Writer
The Livingstone Range School Division board of trustees has decided to explore video recording its meetings and the requirements for storage and use.
The item was brought to the board's June 19 meeting by Brad Toone, chair of the board.
Before any discussion began on the matter, Toone passed the chair to Lori Hodges, vice-chair, so he could participate in discussion.
He then said in the discussions in the partnership with Fort Macleod and their new shared office was equipment to record and livestream meetings.
"I really think this is an opportunity for us to engage with stakeholders," Toone said.
Moreover, he has attended other school board and council meetings and seen where recording meetings is done.
"It helps with decorum of meetings and be accessible to the public," Toone said, adding it is not a big cost issue either.
"I think it is important for us to make this move forward."
"I love the idea," said Trustee Lacey Poytress.
She said they have talked a lot about parents not being able to attend meetings during the day and now is the optimal time because the cost of the necessary technology is lower.
"It increases our transparency," she said.
Trustee John McKee asked if the new building will be wired to do this recording, and will it be built into the structure.
Jeff Perry, the division's associate superintendent for business services, responded the equipment is not in place and will be an added cost, although he did not have that number there.
"Chad's already looking into it," he added.
Chad Kuzyk is the school division's director of learning and innovation.
Trustee Clara Yagos asked where will it be accessed.
Toone replied the idea is to have the superintendent look into it and bring forth recommendations.
"If we're serious about having public meetings, we have to make sure they're public and this is the way to do it," said Trustee Jim Burdett.
The board then directed the superintendent to explore video recording of board meetings and the necessary requirements for storage and use, to be implemented by the December 2018 board meeting.