Students create exhibit on history of schools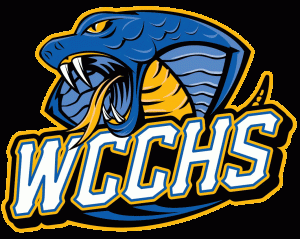 By Rob Vogt
As you pass through the front doors of Willow Creek Composite High School you will be taken on a journey through the history of schools in the Town of Claresholm.
Students Emmitt Carlson, Phoenix Fox and Aastha Singh, working with Bill Kells and Ali Hemmaway of the Claresholm and District Museum, have created an exhibit detailing that history.
Kells, who is the museum's executive director, said the students did all the research and picked out all the artifacts.
Those include pictures of the schools, crests, and much more.
The goal was to finish the exhibit by the end of the quarter, which is the Easter break.
Students went over to the museum weekly and Kells said they worked hard to finish the exhibit.
Initially, it was assembled at the museum.
In order to transport it to the school, the students took pictures of the exhibit with their phones. They packed up the exhibit into two boxes, took it over to the school and, going by the picture on their phone, re-assembled the exhibit.
The exhibit will now remain at the entrance to the school until the end of the school year then go back to the museum.