RCMP investigate explosion in garbage can in Amundsen Park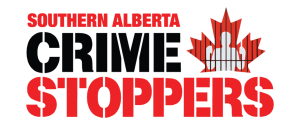 By Rob Vogt
The Claresholm RCMP are seeking the public's assistance in identifying those responsible for a recent explosion in downtown Amundsen Park that destroyed a garbage receptacle.
On March 7, the Claresholm RCMP issued a statement explaining that on March 6 at 8:18 a.m. police were dispatched to a complaint of a garbage receptacle that had been blown up in Amundsen Park around 2:10 a.m.
The RCMP canvassed the scene and did neighbourhood inquiries. They resulted in a video obtained from a resident's doorbell camera showing a taller male and a shorter person walking up and placing an explosive inside the receptacle, lighting the fuse, and watching the explosive destroy the garbage receptacle.
Unfortunately, the suspects are far away in the camera footage and distinguishing features could not be made out.
The two suspects fled on foot after the explosion.
RCMP followed tracks from the suspects to the north-east quadrant of Claresholm and did neighbourhood inquiries.
Members were then directed to a compost bin by town employees who advised the compost bin had been damaged by an explosion on March 4.
At this point Claresholm RCMP are reaching out to the public to see if anyone witnessed any of these crimes or has heard of any information that could help RCMP in their investigation.
If so please contact the Claresholm RCMP at 403-625-4445, or Crime Stoppers at 1-800-222-8477 (TIPS).