Provincial government pauses fuel tax to the end of 2023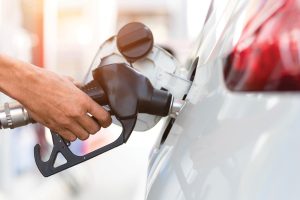 By Rob Vogt
Albertans will not pay any provincial tax on fuel until the end of the year.
Recently, the provincial government announced the Cabinet and Treasury Board voted to extend the fuel tax pause through the remainder of the year.
It was noted in a news release the rising cost of living is a top concern for Albertans and Alberta's government remains committed to keeping everyday life more affordable by saving Albertans 13 cents per litre every time they fill up for the remainder of the year. This will help an Alberta family save between $6 and $18 every time they fill up their vehicle.
The fuel tax pause program has provided relief at a time of need and will continue to support Albertans. The pause will save Albertans more than $2 million.
"We are committed to keeping life affordable for Alberta families. Saving Albertans money when they fill up is Step 1 of this commitment. We will work every day to ensure that Alberta families can put more of their hard-earned money toward their essential needs," said Premier Danielle Smith.
The provincial government first introduced a pause on fuel taxes in April of 2022 and paused taxes again in January to help combat high inflation. Now, Albertans will continue to save the full 13-cent tax on every litre of gas and diesel regardless of oil prices until at least Dec. 31.
Since beginning the program, Alberta families have regularly paid less for gas than Canadians across all other provinces.
It was also noted that Alberta's strong fiscal position allows the government to fund affordability measures such as the fuel tax relief program while also continuing to save and build on Alberta's economic advantage.
Effective Jan. 1, Albertans will continue to benefit from the permanent fuel tax relief program that provides provincial fuel tax savings based on the price of West Texas Intermediate.
With the federal government's carbon tax increase in April, Albertans are now paying about 31 cents in federal taxes per litre of gas.