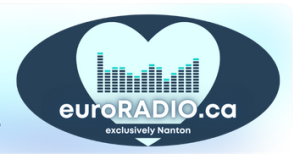 Tune in @ Noon (12:00 PM MST) on Monday, November 20, 2023 for this multi-generational event. A moment in history that you will say, "I remember where I was when…" Nearly 60 Years In The Making. The biggest, most significant event ever to be broadcast on euroRADIO; Nanton's Radio Station.
One of the greatest bands of all time.
—- The Beatles —-
Join us as we debut their FINAL SONG EVER; NEVER RELEASED BEFORE.
Listen on the euroRadio player at the bottom of our page!