Cobras first in pool; drop playoff match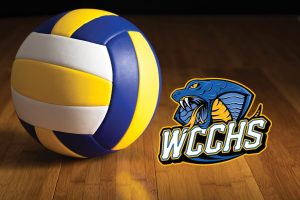 By Rob Vogt
The Willow Creek Composite High School senior varsity girls' volleyball team welcomed nine teams to their annual Cobra Classic tournament this past weekend, taking first in their pool before losing in the playoff round.
The tournament took place on Friday, Sept. 15 and Saturday, Sept. 16, with teams coming from Lethbridge; Vulcan; Stirling; Coalhurst; Milk River; the Crowsnest Pass; Picture Butte; Pincher Creek; and High River.
The Cobras opened play on Friday, with a 25-19, 25-23 loss to the Chinook High School junior varsity team of Lethbridge.
They rebounded later that night with a 25-20, 25-21 win over Coalhurst.
Claresholm opened play on Saturday morning with a 25-17, 25-12 win over County Central High School of Vulcan.
They wrapped up round-robin play with a 25-11, 25-14 victory over Stirling.
Those results gave the Cobras first in Pool A on the strength of tie breakers.
Awaiting them in the first round of the playoffs was the Picture Butte High School Queens.
The teams went back and forth before Picture Butte won the opening set by a score of 25-20.
The Cobras rallied to start the second set, but the Queens surged ahead, winning the set 25-15 and the match 2-0.