New principal at Willow Creek Composite High School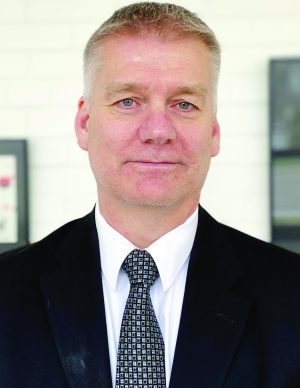 By Rob Vogt Local Press Writer
When students at Willow Creek Composite High School return to classes in the fall they will be greeted by a new but familiar face.
On May 4, the Livingstone Range School Division announced the appointment of Robert Rodgers as the school's new principal beginning in the 2022-2023 school year.
Rodgers holds Bachelor of Arts and Bachelor of Education degrees from the University of Lethbridge and a Master's degree in Educational Leadership from the University of Calgary. He has 14 years of experience as a school administrator, including the past three years as Assistant Principal of Willow Creek Composite High School.
He also has served as principal at both Matthew Halton High School in Pincher Creek and F.P. Walshe School in Fort Macleod.
"Robert's leadership and collaborative approach have proven to be a benefit to the WCCHS community," said Superintendent Darryl Seguin. "We are confident that he will continue to truly care about the students and foster a positive school culture."
Robert is excited to be able to continue supporting Willow Creek Composite High School students and the school community.
"Serving the last three years as the assistant principal has allowed me to gain a real appreciation for the students, staff, and the greater community of Claresholm," Rodgers said. "I value the connections I have made and look forward to furthering those connections and making new ones as principal as we continue the work of supporting student success at WCCHS."
When he's not at work, Rodgers loves to spend time with his grandchildren and says nothing beats a day on the lake wake surfing and tubing with them.