Council endorses new coal policy calling for no new coal exploration, mines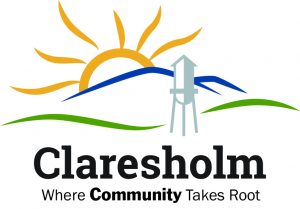 By Rob Vogt Local Press Writer
Claresholm town council has endorsed a new coal policy put forth by a grassroots coalition of Albertans including policy experts, indigenous groups, conservationists, recreation groups, ranchers and landowners.
At its June 13 meeting, council endorsed "A Coal Policy for Alberta – 2022 and Beyond", which has three components:
1) No new coal exploration and no new coal mines.
2) Assessing adequacy of the current mine financial security program. That is, the government recognizes the concerns of Albertans that there must be sufficient funds available to ensure the proper abandonment and remediation of coal exploration activities and mines. To that end, the government will direct an immediate assessment of the adequacy of the current mine financial security program to give full effect to the polluter-pays principle and to ensure that future generations of Albertans are not burdened by abandonment and remediation responsibilities.
3) Ensuring timely and effective remediation of lands disturbed by coal exploration and mining activities.
Abe Tinney, the town's chief administrative officer, provided a chronology of council's response to the coal issue to date.
At its July 20, 2020 meeting, council discussed a letter received from the Alberta Chapter of the Wildlife Society directed to the Alberta Energy Regulator and the minister of environment and parks. This letter expressed concern about two coal exploration projects proposed following the cancellation of the 1976 Coal Policy for Alberta.
At its July 20 meeting, council directed administration to write a letter to the Alberta Energy Regulator and minister of environment stating the Town of Claresholm's position is the promotion of exploration of coal in Alberta is not conducive to the protection of its environment, and these actions are harmful to the environment, waterways and wildlife. Residents of Claresholm and Southern Alberta have shown increasing dismay at the way coal exploration and projects are being handled in the province.
A news release from Jan. 18, 2021 indicated a decision was made to "cancel 11 recently issued coal leases and pause any further coal lease sales in former Category 2 lands." The Grassy Mountain Coal Project was not one of the cancelled projects.
At the Feb. 8, 2021 council meeting, MLA Roger Reid appeared as a delegation via Zoom to discuss the 1976 Coal Policy. However, Sonya Savage, energy minister, announced earlier that day the policy was being reinstated for the time-being, with plans for public consultation before more changes were made. At the same meeting, council received a letter from Mayor Craig Snodgrass of High River regarding reinstatement of the 1976 Coal Policy. On Feb. 23, 2021, the minister announced the consultation process would begin on March 29, 2021.
At the April 26, 2021 council meeting, correspondence was reviewed from the Town of High River requesting the town's support to encourage the provincial government and Alberta Energy Regulator to cease all exploration on Category 2 lands within the Eastern Slopes of the Rockies. Correspondence from Atrum Coal was also received regarding the Elan Metallurgical Coal Project, requesting the opportunity to present to council. They were given that opportunity at the May 25, 2021 council meeting, appearing remotely by Zoom. No motions were made regarding the delegation.
Coun. Kieth Carlson had the item put on the agenda and wanted council to support the new policy going forward.
"I think it's a great idea," said Coun. Kandice Meister, later adding there would be a negative impact on tourism by coal development.
Carlson said coal development is 0.2 per cent of Alberta's gross domestic product, 0.4 per cent of total resource revenue and 0.6 per cent of jobs.
He pointed to coal development by Hinton west of Edmonton where he said coal development ruined nature and tourism.
Europe and China will be the markets for this coal, mined by a company from Australia, at bargain basement prices in royalties to Alberta.
"I don't think we're doing our province a service by developing what we've got in the Back 40," Carlson said.
Mayor Chelsae Petrovic said she has seen mines, heard all about them, and supports the new policy.
Coun. Rod Kettles asked if the province was coming forth with its own document.
Carlson responded they are sitting on the issue until industry and the federal government sort out their issues.
Kettles clarified that currently the 1976 Coal Policy is in effect.
Carlson said it is, with some review and some talk of revision needed.
However, with the governing United Conservative Party in a leadership race to appoint the next premier of Alberta, there will be no action on this issue.
Petrovic asked Carlson what he wanted from council.
He responded a motion of support for the new policy proposed.
Council then endorsed "A Coal Policy for Alberta – 2022 and Beyond".