Board upholds appeal; RV campground, brewery get go ahead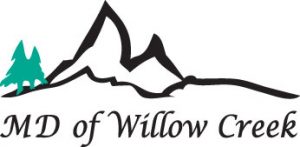 By Rob Vogt Local Press Writer
The Chinook Intermunicipal Subdivision and Appeal Board has upheld an appeal on an application for a campground, recreational vehicle park and micro-brewery bistro west of Claresholm, meaning the applicant can go ahead with the development as long as he abides by the conditions of approval.
The board handed down its decision on April 19 after convening its hearing at the Municipal District of Willow Creek council chambers on April 6 where the applicant, municipality, and opponents could make their case.
The application was made by Adham Jaber for the development on 16.58 acres at NE-23-12-28-4 about five miles west of Claresholm.
A variety of concerns were expressed by adjacent landowners including increased noise, traffic and fire risk; campers trespassing on neighbouring lands; negative interactions with livestock; impact on native grasses and wildlife; water access; the impact on the water table and Willow Creek; and others.
There also had been some question about the process.
Jaber's application went to the M.D.'s Municipal Planning Commission.
However, according to provisions in the Municipal Government Act, the M.D. had a specified amount of time to respond to his application.
That time passed so Jaber chose to consider the application deemed refused, and take it directly to appeal, without the municipal planning commission having considered it.
Consequently, the appeal board was the first time the development application was considered by an approval body.
The board was chaired by Evert Vandenberg and consisted of Alan Vaughan, Evert Van Essen, Lory Moore, and Howard Paulsen.
The appeal board began by noting it determined it did in fact have jurisdiction to decide on the matter and had enough information to make a decision.
The board also determined a development permit could be approved for the land.
The board stated it is of the opinion the land-use re-zoning by the M.D. council from rural general to rural commercial was done in support of the development. At the re-zoning stage, council made the determination, after the facts and public hearing, to approve the re-zoning of land for the intended use. The parcel zoned to rural commercial by the M.D. allows for the uses as applied for.
The board then determined a development permit may be granted. The board found the applicant provided detailed information on the development and land-use aspects of the proposal.