Canada's largest solar facility goes into production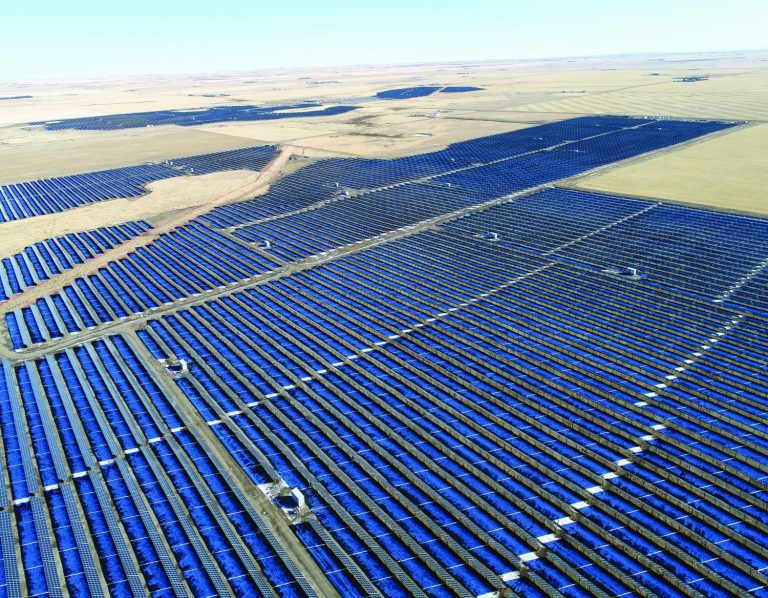 By Rob Vogt, Local Press Writer
Canada's largest solar facility, a 132-megawatt solar farm east of Claresholm has gone online, producing clean, renewable power.
Capstone Infrastructure Corporation and their partner Obton A/S made the announcement last week.
Claresholm Solar is located in the Municipal District of Willow Creek and provided more than 350 full-time jobs in Alberta during construction, with peak site personnel reaching more than 650 skilled workers.
Over the operational life of the project, Claresholm Solar will also provide on-going employment along with significant and stable long-term property tax revenue of $35 million over the life of the project to the local economy.
The majority of Claresholm's power and associated emission offsets are sold to TC Energy, under the terms of a power purchase agreement, and the rest of the electricity will be sold into Alberta's wholesale power pool.
The 132-megawatt Claresholm Solar project is Canada's largest solar facility. The project had been in development since approximately 2015 by Perimeter Solar and was sold to Capstone and Obton in November of 2019 after key permits were obtained.
In 2019, the project received regulatory approvals from the Alberta Utilities Commission and executed a 74-megawatt power purchase agreement with TC Energy Corporation.
Construction began in the spring of 2020 and the facility achieved commercial operation on April 19, 2021. Capstone Infrastructure managed the project's construction and is self-performing operations and maintenance of the facility.
The cost of the project is $217 million, and has a nameplate capacity of 132 megawatts, generating enough electricity to power approximately 36,000 Alberta homes over the course of a year.
Capstone is working to integrate agriculture practices into the 1,100-acre site, collaborating with the landowner and the municipality to allow for sheep herd grazing on the grounds, including selecting grass seed varieties that are ideal for feed. The site will provide pastureland for approximately 200 to 300 sheep each year.
The clean, green energy generated by Claresholm Solar is emissions free, avoiding an estimated 149,000 metric tons or tonnes of carbon dioxide per year when compared to conventional electricity sources.