Sergeant discusses break and enters, COVID-19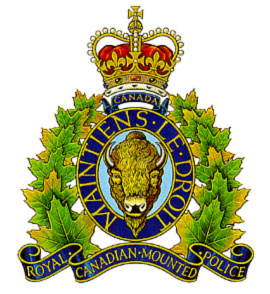 Hello everyone, we are going to try a different approach to the way we provide information to the Local Press. I first want to thank the Claresholm Local Press for letting me ramble on their pages.
For the last week, we have had 34 calls to service. Of these, there have been nine break and enters or thefts from vehicles and properties. While we continue to
investigate these, it is a good time to
remind everyone to ensure their properties and vehicles are locked and secured wherever possible. The more you do to deter these criminals, the harder it is for them. Several of these occurred on Sunday night, on the west side of town.
There were two separate files where property was found and turned into the detachment. We have tracked down the owners, and the property is being
re-united with it's rightful owners. Thank you to the people who turned them in to us.
On June 11, a person who was under arrest, caused some damages to the inside of a police vehicle. This is still under investigation, and charges are being considered at this time.
I would also like to take this opportunity to let you know what is happening at our detachment in regards to the COVID-19 crisis. While many places in Alberta are starting to open back to normal operations, we are not there yet. This means while we are still responding to policing needs 24 hours a day, our office is locked and our administrative staff is reduced to about half. So, the best way to contact the police is by telephone. If you need to speak to the office for administrative purposes, please call the administrative line at 403-625-4445. If you have witnessed a crime, or you need the police to respond, however not as urgent, call 403-625-4444. Of course having said that, if there is an emergency, and you need the most rapid response, call 9-1-1. I probably should have started there…EMERGENCY – 911. Non-emergency complaint line – 403-625-4444. Administrative needs – 403-625-4445.