RCMP make arrest in Granum bank robbery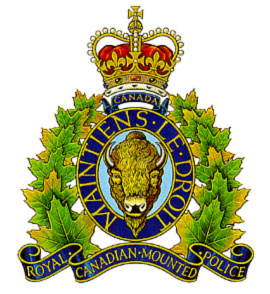 The RCMP have arrested a Calgary man in connection with a string of armed robberies that included one of the ATB Financial branch in Granum last August.
On June 23, the Southern Alberta Crime Reduction Unit arrested a Calgary male who is alleged to have committed seven separate robberies that occurred between August of 2019 and April of 2020.
The Southern Alberta Crime Reduction Unit with assistance from numerous RCMP detachments as well as partner agencies, conducted an investigation over the past several months into a series of robberies that were targeted at banks in the southern part of Alberta.
These incidents occurred in Granum; Caroline; Vauxhall, on two separate occasions; Trochu; Calgary and Magrath.
On June 23, Jesse Damond Morton,44, of Calgary was arrested in Calgary in relation to these robberies. A search warrant was conducted at a storage locker resulting in the seizure of an SKS rifle and $2,750 in US currency.
He has been charged with 21 offences some of which include:
• Robbery, seven counts;
• Wear a disguise during the commission of an offence, seven counts;
• Using a firearm during the commission of an offence, two counts;
• Pointing a firearm;
• Possession of a prohibited weapon.
A judicial release hearing was conducted on June 25 and Morton remains in custody and will be appearing in Airdrie Provincial Court on July 23, 2020.
Southern Alberta Crime Reduction Unit would like to express its appreciation to all the agencies involved, including support services, other police services, members of the public, and financial institutions.