M.D. supports Claresholm Arts Society production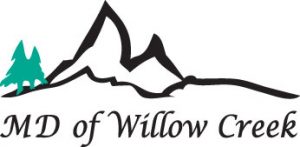 The Municipal District of Willow Creek is providing financial support for the Claresholm Arts Society and its upcoming production of "Beauty and the Beast".
At their Dec. 18 meeting, M.D. councillors agreed to provide $900 out of their discretionary accounts with $200 each from Couns. Glen Alm and Darry Markle; and $100 each from Reeve Maryanne Sandberg and Couns. Evan Berger, John Kroetsch, Ian Sundquist, and John Van Driesten.
The show runs at the Claresholm Community Centre on Jan. 10, 11, 16, 17, and 18.
Interim budget
Council agreed to use the M.D.'s 2019 operating budget as the interim operating budget for 2020.
Johanne Hannas, the M.D.'s director of finance, also explained the M.D. has $50,000 in deferred revenue from an aerial ortho photography project that has not been used and requested council put that $50,000 into a reserve to be used later.
Council agreed to that request.
Handi-bus funding
Council referred a request by the Fort Macleod Handi-bus Society to be included in the M.D.'s 2020 budget to the M.D.'s upcoming 2020 budget discussions.
Training
Council agreed to send Alm for assessment review board training, so he could be part of a pool of trained people for the Oldman River Regional Services Commission who can do property assessment appeals.
Municipal affairs minister
Council agreed to set up a meeting with Kaycee Madu, minister of municipal affairs, at the Rural Municipalities Association spring meeting on March 16 to 18, with topics to be determined later.
Energy from waste
Council was reminded Coun. John Kroetsch and Reeve Maryanne Reeve Maryanne Sandberg were attending a meeting of the Southern Alberta Energy from Waste Association on Dec. 20, but Derrick Krizsan, the M.D.'s chief administrative officer, requested to not go to attend to local matters and council agreed.
Fair Deal
Coun. Glen Alm reported on a town hall in Lethbridge he attended on Dec. 11 to discuss Alberta's future and place in Confederation.
The panel is looking at options such as Alberta having its own pension plan, its own police force, a greater say in foreign affairs affecting Alberta, and much more.
Alm said about 120 people attended and most said they want Alberta to have a better deal in Confederation.
"They listened," he said of the panel.
Closed session
Council went into closed session at the end of its meeting to discuss three matters.