M.D. ends year with surplus; transfers funds to bridge reserve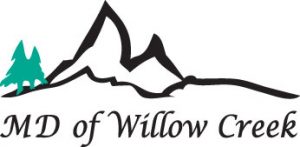 The Municipal District of Willow Creek ended 2019 with a surplus of more than $1 million, transferring $700,000 of that to a reserve for bridges.
At its April 22 meeting by video conference, the M.D. council reviewed the financial statements with Michael Zuback of MNP LLP or Meyers Norris Penny, the M.D.'s auditor.
"Our opinion is a clean one," he told councillors. "So we didn't find any issues."
The M.D. finished the year with an unrestricted surplus of $1,006,290.
Council agreed to transfer $700,000 of that surplus to a bridge file that already contained $3,432, increasing the reserve account to $703,432.
The unrestricted surplus changes from$1,006,290 to $306,290.
Johanne Hannas, the M.D.'s director of finance, explained the transfer will help the M.D. in applying for future grants.
This shows surpluses are not being saved but earmarked for particular capital projects.