Lomond Lakers drop two to Cochrane Generals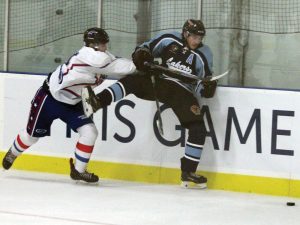 The Lomond Lakers, who play some of their home games at the Claresholm Arena, had another tough weekend in the Central Alberta Hockey League, with home and road losses to the Cochrane Generals.
The Lakers hosted Cochrane at the Claresholm Arena, losing by a score of 8-2.
The Generals led 2-1 after 20 minutes with Cochrane's lone goal coming from Claresholm's Clayton Billyard, assisted by Jaxson Deitz and Aaron Areshenko. Cochrane extended their lead to 4-1 before Thomas Lambo scored with help from Josh Niwa. The Generals added another before the end of the second to lead 5-2.
The Generals tacked on three more unanswered goals in the final period to win 8-2.
Lomond goaltender Brady Newton made 62 saves for the Lakers.
The re-match was in Cochrane on Saturday, Jan. 25, where the Generals skated away with an 8-0 win.
Newton was heroic in defeat again in net, stopping 58 shots.
The Lakers play in Claresholm on Saturday at 8 p.m.