Donations and Applications now being accepted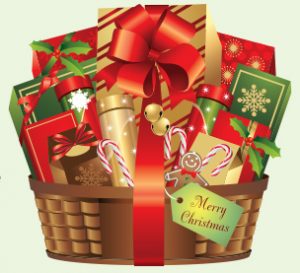 The Claresholm Christmas Hamper program is underway once again! Roxanne Thompson, publisher of the Claresholm Local Press who is organizing the Christmas hampers, said the program has been running at least as far back as 1984 when Paul Rockley was publisher of the newspaper.
"It's for the good of the community and those in need," she said.
Applications for Christmas hampers are being accepted at Claresholm and District Family and Community Support Services until Dec. 11.
No late applications will be accepted, because numbers are needed to order the appropriate amount of food, assemble the hampers, and deliver them.
Each applicant receives a complete Christmas dinner including a turkey or ham, depending on what the applicant's request; fresh potatoes and carrots; stuffing mix; gravy mix; buns; a box of chocolates; cranberries; a box of party crackers; a box of oranges; canned vegetables; pickles; and we hope to be able to include a $25 IGA gift card for other fresh items.
This year all hampers will be delivered by our volunteers on December 18 starting at 10 a.m.
The program is accepting donations of cash and non-perishable goods until Dec. 11.
Thompson said all food donated will be distributed among the hampers.
She also asks anyone donating food, especially if it has been in their household awhile, to ensure the food is not past its expiry date.
This year we anticipate a higher need, so we are calling on our community to help by donating in any capacity they can.
Anyone interested in more information, donating, or volunteering can contact the Claresholm Local Press at 403-625-4474 or Claresholm and District Family and Community Support Services at 403-625-4417.