Council opposes amalgamation of housing bodies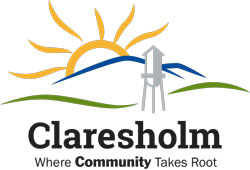 By Rob Vogt, Local Press Writer
The Town of Claresholm is opposed to the idea of amalgamating housing bodies such as the local lodge and housing authority because it will not save money and will do damage to those existing bodies.
At its Sept. 28 meeting, Claresholm town council agreed to write a letter to the provincial government requesting a meeting to discuss the proposal of amalgamation of smaller housing bodies in the Alberta government's affordable housing review, after reviewing letters from Alberta Seniors and Housing and responses from the Claresholm Housing Authority and Porcupine Hills Lodge.
Shawn Ewasiuk, acting assistant deputy minister, housing division, wrote the same letter to both bodies.
In it he stated his ministry is looking at increasing operational efficiencies which may include amalgamating some housing management bodies.
He said merging housing providers will help build capacity, support effective governance, promote efficiency and accountability, and ensure effective management of the province's housing assets.
In addition to proposing amalgamation, Ewasiuk told housing providers not to recruit for any senior leadership positions without contacting the housing division.
Shirley Isaacson, chair of the housing authority board, wrote they have no plans to replace their chief administrative officer or amalgamate because there are definitely no cost savings or benefits to doing this.
"We currently have effective governance; provide an efficient and accountable service that is a very unique model for affordable housing in Claresholm," she said.
Isaacson went on to say housing management bodies were designed to be run in communities by locals.
"Our programs are designed to serve local community and housing needs," she said.
"The needs in rural communities are extremely different than those in a large urban centre and will get swallowed up in the big picture."
Lisa Anderson, chief administrative officer of the lodge writing on behalf of Board Chair Janice Binmore expressed a similar sentiment.
"Amalgamation and merging providers will not build capacity, support effective governance, or promote efficiency and accountability," she wrote.
She noted they are already an established, effective community with full capacity, extremely effective and enthusiastic governance from all three contributing municipalities, and effective leadership and accountability.
"Rural Alberta housing management bodies that are thriving need to be community-based, for the benefit of the community, and the community's taxpayers," Anderson said. "The Porcupine Hills Lodge and Seniors Foundation has successfully accomplished this for 54 years."
Mayor Doug MacPherson said he attended a meeting of representatives of the two housing management bodies and Roger Reid, MLA for Livingstone-Macleod.
MacPherson said Reid was supposed to take their concerns to the minister but, in reading the ministry's response, the mayor was disappointed it was generic and did not address any concerns expressed in the two letters.
"They absolutely ignored what was in (the letters)," he said. MacPherson further said he was opposed to amalgamation. "I don't think this should fly," he said.
He wanted to see a stern letter sent to the government asking for a face to face meeting with the minister and Reid.
MacPherson said the current facilities are well run. "They run airtight ships," the mayor said. "They are the best functioning you will find in Southern Alberta."
"Amalgamating these two groups makes no sense at all." He noted in the meeting he was told costs will go up. As an example, the accounting alone will be $80,000. Now, there is no cost, because it is part of the manager's job.
It was also noted these facilities are not losing money either.
Coun. Lise Schulze said the housing authority is doing an amazing job with well maintained units for the residents.
"They have dignity and quality of life," Schulze said.
MacPherson said that another benefit is residents have someone right in town they can talk to.
Coun. Mike Cutler supported sending a letter, noting if nothing is done the government will just go ahead.
Coun. Brad Schlossberger said he wanted a meeting with the minister.
Coun. Kieth Carlson said it seems apparent the minister has little rural experience and does not understand the self-suffiency that happens in small communities.
"I believe it could be a genuine learning experience for her," he said, adding government officials are looking at spread sheets and computer models instead of functioning systems.
He also said this new government was supposed to bring the province back to reality when instead this is far off reality, and they must get back to what they promised.
"They have built it up and do take pride in them," Cutler said of the facilities, noting this needs to be brought to the minister's attention.
"The two aren't compatible," MacPherson said of amalgamation.
Carlson said he would love to see them tour a facility and operation.
"Bring them down and walk through for a day," he said.
Council then agreed to write a stern letter to Josephine Pon, minister of seniors and housing, with copies to Premier Jason Kenney, MLA Roger Reid, Rachel Notley, leader of the opposition, the opposition's seniors and housing critic and the Municipal District of Willow Creek, requesting a meeting to discuss the proposal of amalgamation of smaller housing bodies in the Alberta Government's affordable housing review as there is no cost savings or benefits to doing so. The proposal would also cause irreparable harm to our local rural housing management bodies.