Willow Creek Composite High School Cobras win provincial championship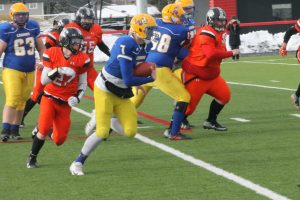 High school football
By Tim Bryson Coach of the WCCHS Cobras
For the second time in three seasons and the third time in team history, the Willow Creek Composite High School Cobras are provincial Tier-4 football champions. With Saturday's 47-0 win over the St. Paul Lions, the Cobras finished off one of the most dominant runs in team history, as they rolled to seven straight victories to finish the season, by a combined score of 349-26. After both teams punted after their offences went "Two and out", a Chase Kohinsky interception gave the Cobras the ball at their own 45-yard line. Jackson Wright promptly hit Tristan Martin for a 65-yard touchdown pass.
The Cobra defence struck again on the first play of the Lions next drive, as Jayden Hall forced a fumble that was scooped up by Rylan Ramsay. Two plays later, Ethan Perry took a screen pass and sprinted 35 yards for a 14-0 lead. Another "Two and out" by the defence set the Cobras up near midfield. Wright ran for 22 yards before another Wright to Perry screen pass from 44 yards out gave the Cobras a 21-0 first quarter lead. The second quarter saw the Cobras offence bog down and unable to get out of their own end. The Lions were able to tip the field position in their favour, driving 35 yards on nine plays before turning the ball over on downs at the Cobra two-yard line. A fumble deep in Cobra territory gave the Lions great field position again, but the defence held them to a field goal attempt. The Lions tried a fake, but Martin made a brilliant open field tackle for a 12-yard loss, thereby shutting down another glorious chance for the Lions.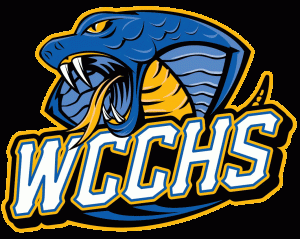 The third quarter started off with a bang, as Perry took a reverse from Martin and sprinted 75 yards on the first play to stretch the lead to 27-0 Two drives later, the offence went 70 yards on six plays to stretch the lead to 33-0, as runs of 15 yards by Perry, 42 yards by Wright, and 10 yards by Brad Van Herk set up Wright's fourth touchdown pass of the day to Martin from a yard out. An interception by Martin gave the Cobras a short field before Chad Meek scored from a yard out. A third down gamble by the Lions failed and the Cobras finished the scoring with a 50-yard, three-play drive that saw Martin race up the middle from 36 yards out.
The Cobras netted 409 yards of offence, as Perry ran for 131 yards on just four carries. Wright ran for 70 more on six carries, while completing eight of 13 passes for 169 yards and four touchdowns. The four touchdown passes established a Tier-4 finals record for most touchdown passes in a game. Martin had the game of his life on both sides of the ball, catching two touchdown passes for 66 yards, while making four tackles, two assists and an interception on defence. Perry had six tackles, including a quarterback sack late in the game. The linebacking crew of Chad Meek, Mike Billyard, Hall and Ramsay played its best, most physical game as a unit, as they were dishing out hard hits all game. On special teams, Logan Read was a beast, making tackles on the first four kickoffs Wright's record was not the only mark set by the Cobras.
The 47 points eclipsed the record of 42 points, held by three other teams, including the 2017 Cobras. Pending verification by the official stats sheet from Football Alberta, the Cobras may have also broken their own record of fewest yards given up in any provincial final game, irrespective of tier. They held the old record of 90 yards given up in 2017, but by this coach's count after watching the game film, it looks like we may have only given up 78 yards net offence, but that needs to be verified. At any rate, the defence was a smothering force all day. This team finished on a roll like no other in team history, partially because of the most explosive offence in team history.
Wright's ability to throw the ball accurately and down field stretched our opponents' defences. A young offensive line (three Grade 10 starters) grew in leaps and bounds. Martin, Chad Meek and later on, Mike Billyard provided effective inside running, while Martin's jet sweep play became a thing of beauty this year. Wright finished with the second most touchdown passes ever (28), second most yards (2,378), highest completion percentage ever (67.5%) and most yards rushing by a Cobra quarterback ever (881 yards). Perry ran for more than 1,100 yards and had another 922 yards in receptions. Van Herk broke the team record for receiving yards with 1,034. The defence had a lot of question marks heading into the spring, but the linebacking crew started to gell at mid-season, and they backstopped a defensive line that was a force all season.
After the Chinook game, Elliott Iwen, Logan Markland and Nate Vandervalk were monsters. When Markland went down with a hamstring injury, Jaxon Douglas stepped in and performed wonderfully. The secondary was likely the last unit to gell, but moving Van Herk and Perry down to halfback, with Chase Kohinsky moving to free safety settled that unit down to the point where the last two games saw opposing quarterbacks complete four of 13 passes for 34 yards. These guys were a very loose, fun-loving bunch.
The music in the dressing room was loud. They were never quiet before a game. On the way over to the field from the school where we changed, they sang a loud, off-tune version of "Wheels on the bus".
At that stage, I knew we were ready to roll.