Stavely's Stokes releases debut single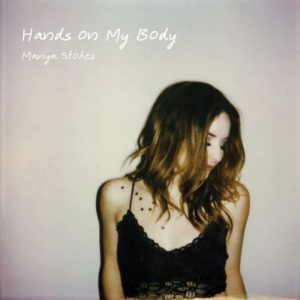 By Rob Vogt, Local Press Writer
It has been an exciting journey for a local singing sensation, all leading up to the release of her debut single this week.
"It's been an awesome year," said Stavely native Mariya Stokes.
She participated in Project WILD, which is a professional development program designed to educate, promote, develop and launch the careers of some of Alberta's up and coming country and roots artists.
She also had some of her biggest shows ever, performing on the Coca-Cola Stage at the Calgary Stampede and at the Country Thunder music festival. She also opened for Canadian singer-songwriter and Juno-award winner Jann Arden.
That has resulted in Stokes having more opportunities to perform at festivals and open for bands.
"It's all culminating in the release of this single," Stokes said. "I'm excited."
The debut single is called, "Hands on my Body."
Stokes said it is about empowerment and asking for what you want.
"It really pushes the line between country and pop," Stokes said, with a little bit of rhythm and blues too.
It was produced by Justin Kudding, and Spencer Cheyne, who recently was awarded his fifth gold record.
"They're an awesome production team," Stokes said.
The pre-buy  for "Hands on my Body" started on Jan. 18 and the single will be released officially on Feb. 1.
Because Stokes is an independent artist doing the single release on her own, every pre-save and pre-buy is important.
The more she has, the more distributors will take note. They also create buzz to chart the single and be added to playlists.
"Every pre-buy and pre-save really counts," Stokes said.
She also made a music video to accompany the single. She used friends from Claresholm and Stavely, so there should be some familiar faces.
"Hands on my Body," is the first of four releases that will lead to an EP, which is longer than a single but shorter than a full album.
Three more singles are lined up, and Stokes will continue to do live shows.
"Once I start releasing, I'm not going to stop," she said.
Stokes wanted to find her voice and what she wanted to say with her songs.
She believes she is there now, but continues to play around with sound and songwriting.
The second single has more of a country sound, and the third is different again.
"None of the singles will be the same," she said.
For more information please visit Stokes' website at www.mariyastokes.com (no dashes or spaces).