High school football – Willow Creek Composite Cobras grind out win over Churchill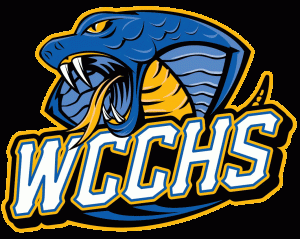 By Tim Bryson Coach of the WCCHS Cobras
After only eight practices, it was bound to be a bit rough at times, but the Willow Creek Composite High School Cobras football team managed to put together enough offence to grind out a 29-9 win over the Winston Churchill Bulldogs in football action last Thursday, Aug. 29, in Lethbridge.
The Cobras got off to a roaring start, going 75 yards on nine plays for the opening score, mixing in some strong running before quarterback Jackson Wright hit Ethan Perry from 19 yards out for the touchdown. After the Cobras forced the Bulldogs to punt, they scored again, going 41 yards in three plays, with Tristen Martin blasting 32 yards off the left side for a 14-0 lead.
The Bulldogs responded with a drive of their own that was aided by four Cobra penalties totaling 30 yards. The drive lasted 10 plays and covered 69 yards. At that point, the Cobras switched up their defensive alignment and began to shut the Bulldogs down. After further changes of possession, the Cobras struck again, going 69 yards on five plays.
The key plays were a third down completion out of punt formation and a 38-yard completion from Wright to Brad Van Herk. Wright's one-yard plunge stretched the Cobra lead to 20-7.
The second half saw the Cobra defence step up and totally shut down the Bulldogs. Churchill was able to muster a mere five yards on nine carries, while completing two passes out of 10 attempts. The Cobras offence continued to struggle in the third quarter, as a fumble into the end zone gave the Bulldogs a two-point safety touch. The Cobras were able to generate a bit of a drive that got them out of bad field position, before going on a 66-yard drive, capped by Wright's 38-yard touchdown run. A two-point safety on a sack in the end zone finished the scoring.
The Cobra run game showed good balance, as Ethan Perry, Logan Markland and Jackson Wright were each in the range of 80 yards rushing. Wright performed admirably in his first action at quarterback, completing 4 of 8 passes for 81 yards and a touchdowns.
The defence was led by Perry with five tackles and a recovered fumble. Jacob Peddle played his best football in a Cobra uniform by far, and was in on four tackles and 1.5 sacks (splitting one with Martin). Markland and Wright also had a sack.
Cobras next action is this Friday at 5 p.m. in Lethbridge against Catholic Central. The Cobras' home opener is Friday, Sept. 13, against Bishop O'Byrne of Calgary.
Coach's notes: Fans at the game may have noticed a lot of flags late in the game for unnecessary roughness. New rule changes have outlawed the big "T-bone" block, where a player is moving laterally across the field and is blocked by a player facing his own end zone in such a way that the player being blocked can't see it coming. A Churchill player was also ejected earlier in the game for leading with his head and making head-to-head contact with a Cobra player. None of this would have been illegal earlier in the decade, but the rule changes brought in over the past few years are emphasizing taking as much head-to-head and "blind side" contact out of the game as possible.