Council puts on limit of three dogs per household, with exceptions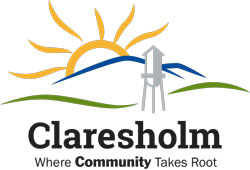 Pets
By Rob Vogt Local Press Writer
Claresholm town council has directed administration to place a limit of three dogs per household in the town's dog bylaw, with some exceptions.
At its Sept. 9 meeting, council reviewed a letter from Cheryl Friesen making a request to place a limit. She described being invited to an individual's residence where 15 dogs resided at the property. While there, she found herself in a dangerous situation that resulted in more than one dog biting her, and a trip to the emergency room for a tetanus shot and a round of antibiotics.
She spoke with bylaw enforcement who advised her a written warning would be issued. However, she was informed the dog bylaw does not place a limit on the number of dogs that may reside in a residence in the Town of Claresholm.
She said public safety is put at risk if a pack of dogs is allowed within the town. She noted the Town of Fort Macleod allows two dogs, while the Municipal Districts of Willow Creek and Foothills, Granum, Stavely, Nanton, and Nobleford all allow three per property.
She respectfully requested council review the dog bylaw and consider an amendment in line with neighbouring municipalities.
Mayor Doug MacPherson agreed a limit was needed, and council should look at the bylaw to have a number of dogs put in it. Coun. Craig Zimmer agreed, noting it should match the M.D. at three. Coun. Kieth Carlson said three is more than reasonable, adding people who have more than three now can be grandfathered. That means they would be allowed to keep more than three dogs but, once they have three or less, they will not be allowed to have more than three. Coun. Lise Schulze did not agree, noting this would be rough territory for the bylaw officer and infringing on his responsibility.
MacPherson said this is part of the bylaw officer's job, and the process is complaint driven. He would only respond if he receives complaints. Carlson said placing a limit put checks and balances in place. MacPherson added each situation would be handled on a case-by-case basis.
Marian Carlson, the town's chief administrative officer pointed out the bylaw is not about this case, where there were 15 dogs living on one property, but what is best for the town as a whole.
Council then passed a motion directing administration to amend the dog bylaw to limit the number of dogs per household to three, with the ability for exceptions for kenneling or fostering, and grandfathering of present households with more than three dogs.
All of council voted in favour except Schulze who was opposed.