Town assumes ownership of triplex building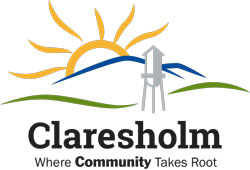 By Rob Vogt, Local Press Writer
The Town of Claresholm has taken title of a triplex  on Second Street and 50th Avenue West for recovery of unpaid taxes.
At its Sept. 10 meeting, Claresholm town council reviewed a report from administration stating the triplex properties were auctioned on Aug. 21 for tax recovery, but there were no bidders present.
"We do have the authority to transfer the title for that property into our name," said Marian Carlson, the town's chief administrative officer.
It was noted these properties, located at 232, 234, and 236 – 50th Avenue West, are a condo complex with three units in one building that has three separate titles on it.  The property was purchased by a numbered company in 2015, from another party who had purchased it and was unable to complete or occupy it due to building code violations. After several attempts at communication via Canada Post and Alberta Registries, the town has been unable to locate the parties registered under the numbered company.
The process for tax recovery has been completed as required and now council has to decide on the future of  the properties.
The property taxes have not been paid on this property since the ownership changed in 2015 causing it to be on the 2017 tax arrears list.
The taxes were to be paid by March 31 in order to avoid the auction of this property.
The taxes, totaling $22,401.62, were not paid and the property  was set to auction Aug. 21.
The auction was held, there were no bidders and council now has to decide if the town should purchase this property. The property still remains in an unfinished state.
Mayor Doug MacPherson said the only way to address this situation is for the town to take title and have a proper appraisal done. To let that property sit there, he added, and not deal with the situation prolongs it.
Council then agreed to take title of the triplex.