RCMP look into property crime near Claresholm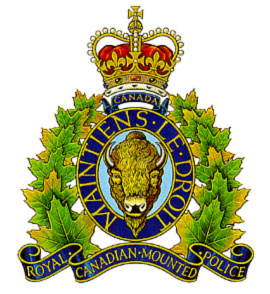 By Rob Vogt, Local Press Writer
The RCMP are seeking the public's assistance to solve a recent crime that involved a break and enter and the theft of two vehicles, including one set on fire at a farm east of Claresholm.
Vulcan RCMP said on Jan. 31 they had a truck enter a farm yard yesterday around 4:45 p.m. that was questioned by the home owner.
The male stated he was trying to find Vulcan and left the yard.
The homeowner, being suspicious of the male, obtained the licence plate number and called into police dispatch.
The vehicle was determined to be stolen from Calgary and RCMP in Vulcan located the vehicle in town and attempted to pull it over.
The vehicle would not stop for police, running a stop sign and then fleeing at a high rate of speed.
At this time it was determined to be a high risk of danger to the public and the pursuit was called off and an alert was put out to the surrounding detachments.
At 9:20 p.m. the vehicle was discovered in the Claresholm area where it was abandoned at a farm and lit on fire after the culprit(s) broke into the farm house, then left stealing another vehicle from that farm.
The male suspect is described as a Caucasian male, dark hair, with a right black eye, beard and wearing a black toque.
Anyone with information on the above noted occurrence is asked to contact the Vulcan RCMP at 1-403-485-2267; Claresholm RCMP at 403-625-4445; or Crimestoppers 1-800-222-8477 (TIPS).