Everyone urged to fill out school division review survey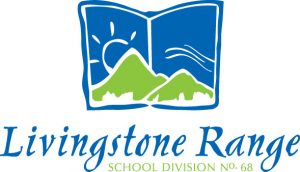 By Rob Vogt, Local Press Writer
Everyone in the community still has until the beginning of next week to fill out a survey expressing their views on a ward review being done on the Livingstone Range School Division.
"We want to give our stakeholders a voice," said Brad Toone, chair of the school board. "A lot has changed in our demographics in our schools and our communities."
The review, the first in almost 25 years, will look at everything from the number of trustees on the school board to the boundaries of each ward, or subdivision and the number of wards.
"We didn't want to limit," Toone said. "Anything is on the table."
"To make sure we give everybody a voice to share their vision," he later added.
"(And) set the system up for success for the next 20 years."
The school division has also completed community engagement sessions in Claresholm, Nanton, Fort Macleod, Pincher Creek, Lundbreck, and the Crowsnest Pass.
They were facilitated by Jim Gibbons of the Alberta School Boards Association, who has been tasked with doing the ward review.
"All across the division we held our engagement sessions," Toone said. "We had some good discussion."
There is a link to the survey on the Livingstone Range School Division website.
The survey is open until noon on Dec. 3, and Toone urges everyone to fill it out.
Not only will it only take about five minutes to fill out, he emphasized everyone in the community, not just people with children in school, are affected by the school system.
Gibbons will take all the feedback from the surveys, and the engagement sessions, and use that to compile a report he will present to the school board at their Dec. 6 meeting.
From there the board will take some time to digest the report.
"It's really important to have the information and talk next steps afterwards," Toone said.
To take the survey, visit www.lrsd.ca and follow the "Take the survey" link under "What's happening around the division."