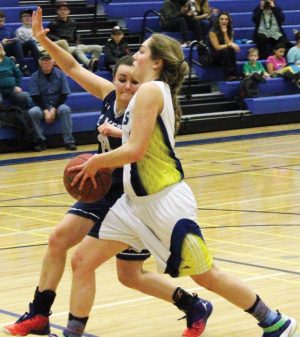 By Rob Vogt, Local Press Writer
The Willow Creek Composite High School senior varsity girls' basketball team earned an important two points in the standings with a solid win over a traditional rival in Deep South Conference action last week.
The Cobras hosted the F.P. Walshe of Fort Macleod on Thursday, Jan. 18, defeating the Flyers by a score of 62-43 after taking an 18-10 lead after the first quarter, a 31-19 lead at halftime, and 40-35 lead after three quarters.
Scoring for Claresholm were Katie Hart with 18 points; Kelby Keeley with 14 points; Emily Chartrand, Katie Hoffman, and Kayla Minor with six points each; Kitty Fox and Tia Woodruff with five points each; and Selena Anderson with two points.
The next home action for the Cobras is on Thursday, Feb. 1, when the Stirling Lakers come to town.