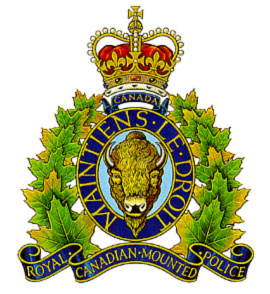 By Rob Vogt, Local Press Writer
The stream of scams that come by phone and Internet never seems to end, but the local RCMP have provided several resources to help people help themselves.
The latest scam to hit Claresholm is a phone call that legal proceedings have been started against the person receiving the call regarding income tax.
The voice is male with a foreign accent threatening that someone is coming to soon arrest the person receiving the call and legal proceedings had already started.
The caller also wanted the social insurance and money that was supposedly owed.
This is a scam, and nothing else.
The Claresholm RCMP encourage anyone who has received a suspicious call or e-mail to contact the Detachment at 403-625-4445.
The RCMP have created an identity theft and fraud victim assistance guide for anyone receiving anything they are nor sure about:
• RCMP, under "scams and frauds":
www.rcmp-grc.gc.ca
• Canadian Anti-Fraud Centre: 1-888-495-8501 or www.antifraudcentre.ca
• Service Canada: 1-800-622-6232 or www.servicecanada.com (under personal documents)
• Service Alberta: 310-0000 or www.servicealberta.ca (under registries, drivers/vehicles, vital statistics)
• Passport Canada: 1-800-567-6868 or www.passport.gc.ca
• Canada Post: 1-800-267-1177 or www.canadapost.ca
• Bills: Contact your bank, debit and credit card, utility, phone service providers
• Equifax Canada: 1-800-465-7166 or www.equifax.com
• TransUnion Canada: 1-866-525-0262 or www.transunion.ca
Anyone seeking more information can contact Claresholm RCMP at 403-625-4445.