RCMP lay sexual, interference assault charges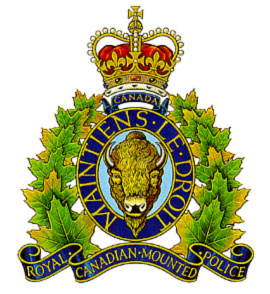 By Rob Vogt, Local Press Writer
The Claresholm RCMP have laid more than a dozen sexual assault, interference and exploitation charges.
On Nov. 15, the police entered into an investigation where five victims in their middle to late teens alleged numerous sexual assault incidents occurring over a period of 11 months.
As a result of this investigation, a Claresholm adult male has been charged with six counts of sexual assault, five counts of sexual interference and eight counts of sexual exploitation.
The name of the accused will not be released in order to protect the identity of the victims involved. The accused is scheduled to appear in the Provincial Court of Alberta in Fort Macleod on Dec. 6.
Given the circumstances, the Claresholm RCMP believe there is no risk to the community at large.
The police would like to commend the victims for coming forward. The RCMP would like to encourage anyone who feels they may have been a victim of a similar crime, or any other crime to report these incidents.
If you have information about this investigation, please call the Claresholm RCMP at 403-625-4444. If you want to remain anonymous, you can contact Crime Stoppers by phone at 1-800-222-8477 (TIPS), by Internet at www.tipsubmit.com, or by SMS.