RCMP warn of suspicious person; parents asked to ensure children supervised or accompanied by friends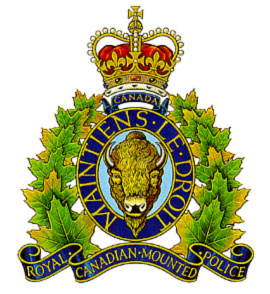 By Rob Vogt, Local Press Writer
The Claresholm RCMP are warning the community of a suspicious person who approached a child at the skate park recently, and are encouraging children to be with friends if not accompanied by a responsible person.
On Wednesday, Sept. 2, around 7:10 pm RCMP received a report that an eight year old was approached at the Skate Park in Claresholm by an older male with short grey hair, a white mustache/goatee and a brown leather jacket with ripped jeans.He stated he had a "baseball bat and balls" that he could show him in his truck. The child declined and the male drove away.
The male was driving a white truck with rust on it, unknown make or model.
The vehicle departed northbound on Second Street East and the child lost sight of him.Patrols for a vehicle matching the description were negative. The police are making parents aware at this point, and have had no similar instances reported to police at this time.
The RCMP are encouraging your children to be with friends if they are not being supervised by another responsible person.
To report a crime in progress please call 911. To provide information related to this incident that is not urgent please contact the Claresholm RCMP at 403-625-4445.