RCMP make arrest; lay additional charges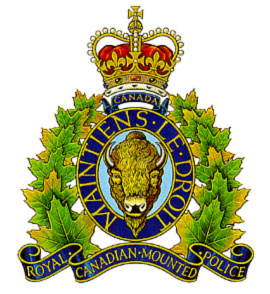 By Rob Vogt, Local Press Writer
A Claresholm man has been arrested on outstanding warrants and is facing new charges.
On Feb. 6, the Claresholm RCMP arrested 31-year-old Daniel Derek Morgan of Claresholm on warrants for break and enter and theft.
As a result of this arrest, an investigation led to a search warrant being obtained for a residence in Claresholm where they recovered stolen property linked to multiple offences that occurred in the Claresholm and Stavely area since December.
Police also seized controlled substances including methamphetamine and fentanyl, several weapons, and Canadian and U.S. currency.
Morgan and Kassandra June Villneff, 25, of Okotoks were charged with multiple counts of possession of property obtained by crime, possession of controlled substances and possession of weapons for a dangerous purpose.
Morgan also faces multiple charges of break and enter and breach of probation.
The police said the results of the investigation were made possible through the help of the community in reporting crime and the availability of video surveillance footage.
Video surveillance is an effective tool to deter and solve criminal activity. The Claresholm RCMP said they would like to extend their appreciation to the individuals who provided information necessary to solve these offences. If you have been victimized by property crime, please be sure to report it to the police.
The Claresholm RCMP can be contacted at 403-625-4445.